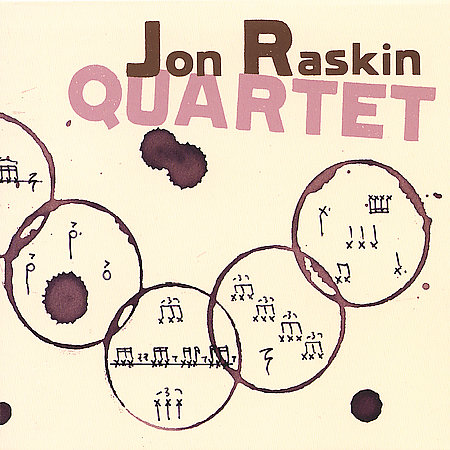 Jon Raskin (saxophones)
Liz Allbee (trumpet/percussion)
George Cremaschi (bass/electronics)
Gino Robair (drums/analog synth)


In this first recording by his quartet, Jon Raskin has assembled a collection of group improvisations and realizations of his unique graphic scores, which are based on plant material gathered during walks around Oakland, California.

In the liner notes, Raskin states that "the scores are an ongoing attempt for the musical ideas and inspirations to be on the page rather than an abstract road map. Each work has a unique set of sounds, strategies, and ideas given to the visual elements. Some of the elements in the score are composer-defined while others are what I call 'self-composing' where the musician decides on the material for the performance. The intent is to give shape and consistency of form for the ensemble while leaving open the path for individual language and perspective." The resulting sounds are often sparse, the instruments exposed and delicate, like the leaves in the score.

Recorded March 4, 2005 at Guerrilla Recording, Oakland, CA, by Myles Boisen.